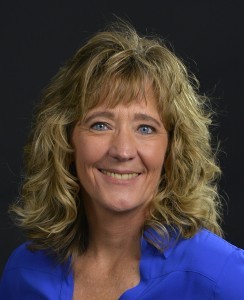 As a holistic practitioner, Karen is thrilled to be able to offer her clients techniques that not only help them lose weight but find peace in many other areas of their lives. Her compassionate and non-judgmental approach to women's emotional eating issues have made her a highly sought-after practitioner not only for weight, but for a multitude of other issues as well. Her mind-body techniques include EFT, meditation, visualization, mindful eating lessons, affirmations, and clearing negative belief systems.
Karen completed her master's degree in Microbiology from the University of Minnesota. She has two Bachelor of Science degrees from Idaho State University – one in Microbiology and the other in Dietetics. Her academic background makes her highly qualified to guide women through the ever increasing – and often confusing – nutrition world. She is often praised – and thanked – by clients and  medical professionals alike for her skill in making complex information easy to understand. She is often asked by her clients "Why didn't my doctor tell me all this?
As a certified personal trainer for over 20 years, Karen is also uniquely qualified to help women lose weight with exercise. Knowing which type of exercise is needed to achieve specific goals – and how to have fun in the process – is key for successful body composition changes.
Karen was named one of ten Idaho Health Care Heroes in 2010 and was named Businessperson of the Year for Service in 2002 by the Idaho State Journal/Idaho State University/Chamber of Commerce. She is a motivational speaker, author, and developer of educational materials and healthy food products!
EXCEL Weight Loss Solutions
845 West Center #208
Pocatello, ID 83204
(208) 406-1084
www.excelweightloss.com