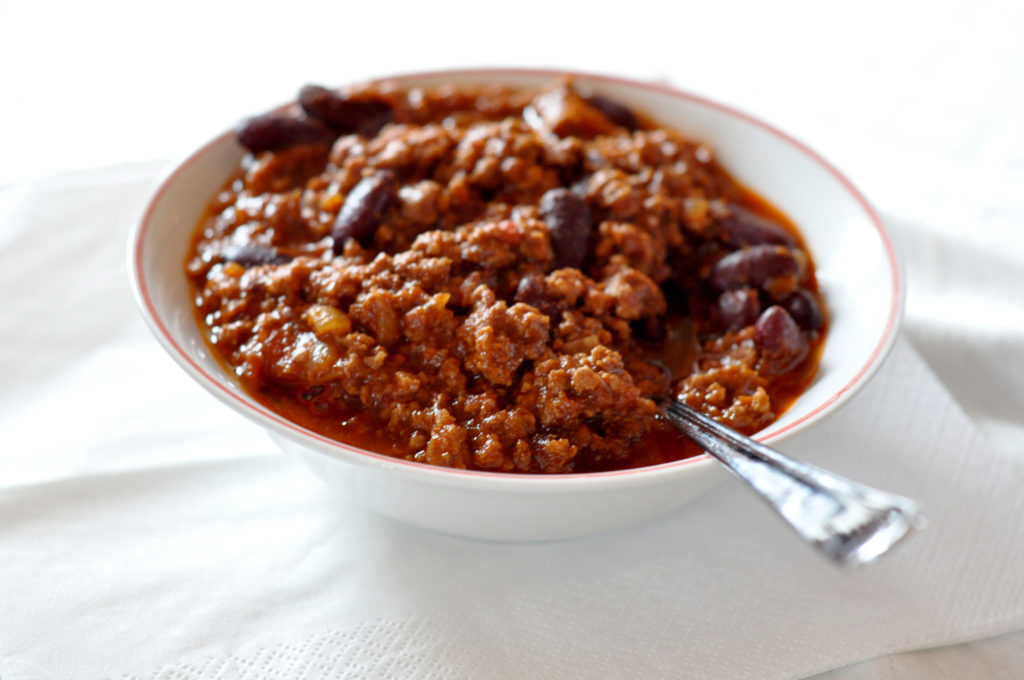 Flavor up your traditional chili recipe by using Italian sausage instead of ground beef.  I used tomatoes from my garden (the ones that were ripening on the counter!) but canned tomatoes work too.  The chia seeds are optional, but they do add omega-3 fats and fiber and make the chili nice and thick.  Hint – when buying canned goods, look for BPA-free cans to reduce your exposure to this chemical.
Ingredients:
1-2 pounds Italian sausage (mild or hot – your choice)
1 large onion, chopped
10-12 tomatoes  (or canned)
4 can kidney beans
1 small can V-8 juice
2 x 4.5 oz can chopped green chilis
6 TBS chia seeds
2-3 TBS chili powder (season to taste)
Garlic salt and pepper to taste
Directions:
Saute  sausage and onion in large skillet, over medium heat, until sausage is cooked through.  Transfer to large pot.  Add the rest of the ingredients and bring to a boil.  Gently boil over  medium heat for about 1 hour, stirring occasionally.  Add water or more V-8 juice to bring to desired consistency if too thick.  Serve as is or with corn bread.  Yummy!