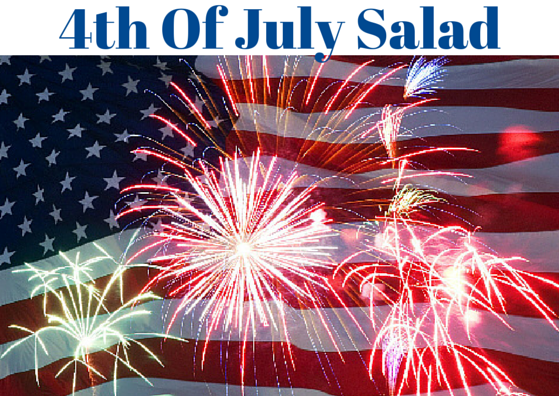 This colorful salad works for the upcoming holiday – or anytime!  It's easy to make and packed with great nutrition.  Add some chopped, cooked chicken or white beans to make it a complete meal.   The fruit supplies some healthy carbs, the avocado offers tons of fiber and heart-healthy fats, and the chicken or beans  provides protein. 
Ingredients
4 cups torn lettuce (Romaine or iceberg) 
4 cups spinach
2 avocados, chopped
¼ to ½ white onion, thinly sliced
Fresh strawberries, sliced (about 1 cup – or more!)
Fresh blueberries (about 1 cup – or more if you love them!)
Cooked chicken, chopped or white beans (optional)
Feta or goat cheese (or cheese or your choice)
Salad dressing of your choice
Directions:
Combine salad veggies and fruits and protein in a large bowl.  Add cheese and dressing.  Serve and enjoy!