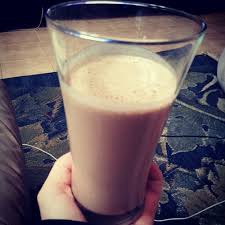 When you're craving ice cream but you know there's a healthier choice, this recipe is for you!  These smoothies are SO delicious and easy to make – and VERY healthy!
Chocolate Peanut Butter Banana Smoothie
Ingredients
1 TBS cacao powder
1 TBS peanut butter
1 banana
4 oz Greek yogurt
½ cup fresh spinach
Water or almond milk to taste/texture
Directions:
Combine all ingredients in a blender or food processor and blend until creamy.   Enjoy as a yummy snack or as a meal!