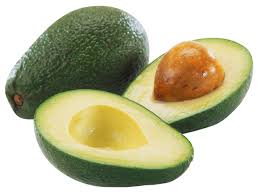 This dressing is full of amazingly healthy ingredients and very easy to make.   Just one avocado provides about 8 grams of fiber plus heart-healthy fats.   Use it to top a salad or chicken or fish.  You might want to double the recipe it's so yummy!
Ingredients
1 avocado
1 small clove garlic, crushed
2 TBS lime juice
¼ cup olive oil
½ tsp salt
¼ tsp pepper
Directions:
Combine all ingredients in a blender or food processor and blend until creamy.