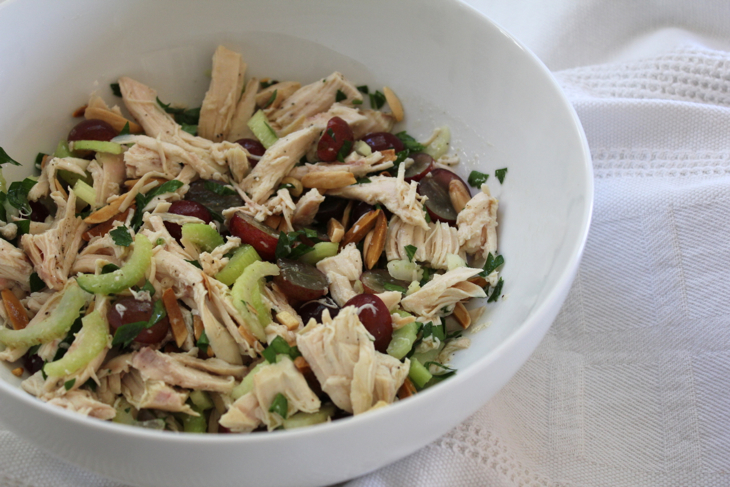 This chicken salad is so easy – and so healthy!  Start with organic rotisserie chicken and use plain Greek yogurt instead of mayo.  Add in some fruits and veggies and nuts and you've got a complete meal in minutes!  The apple and grapes provide healthy carbs and the rest of the ingredients offer protein, healthy fats, and fiber.
Easy Peasy  Chicken Salad – 4 servings
Ingredients
For the salad:
One, organic Rotisserie, skin removed and meat shredded
1 cup celery, chopped
1 green apple, chopped
1 cup red, seedless grapes, halved
4 green onions, chopped
1 cup chopped walnuts
For the dressing:
¾ cup plain Greek yogurt
1 tsp Dijon mustard
2 TBS lemon juice or the juice from one fresh lemon
½ tsp salt
¼ tsp pepper
Directions:          
Combine salad ingredients in large bowl and mix well.
Combine dressing ingredients in small bowl and mix well.
Add dressing to salad and mix well again.  Serve over a bed of salad greens for a beautiful meal.