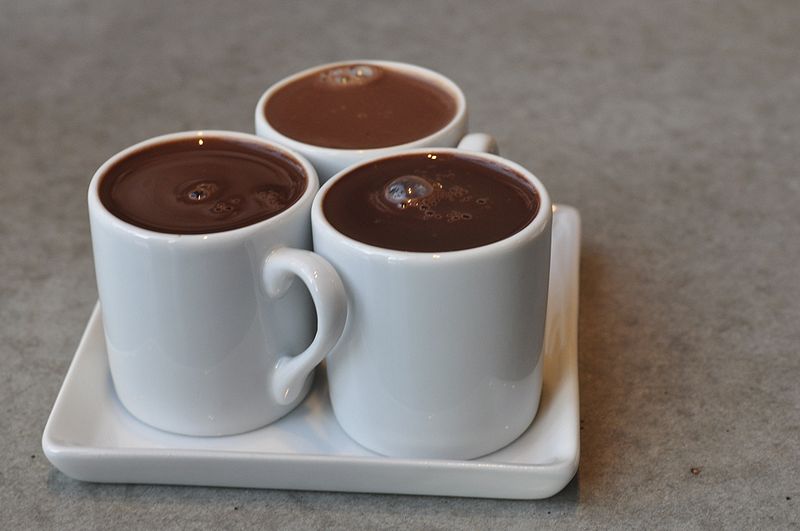 There's nothing like a cup of hot chocolate on a cold, snowy day – and we've had plenty of those lately!  Unfortunately an average cup of hot chocolate is loaded with about 25 grams of sugar and nearly 200 calories.
For an extremely healthy – and still delicious – alternative, try the recipe below.  It's made with organic cocoa powder, which has tremendous health benefits.  Cocoa is rich in minerals such as iron, magnesium, calcium, phosphorous, copper and manganese and it's also a good source of selenium, potassium.  WebMD cites studies that show that cocoa can help improve cholesterol, diabetes, and heart disease and the mood-enhancing properties of chocolate are well known!
1 tablespoon of dry, unsweetened powder has just 12 calories and 3 grams of carbs, 2 of which come from fiber.  Try adding it to your coffee or yogurt or make the hot chocolate drink below and enjoy!
Healthy Hot Chocolate
Ingredients
2 tsp coconut oil
2 tsp cocoa powder
1 tsp stevia
¼ tsp vanilla extract
12 oz boiling water
Milk or cream to taste (optional)
Directions
Place coconut oil and cocoa powder in bottom of mug.  Add boiling water and mix well.  Stir in the stevia, vanilla and milk or cream.  Let cool slightly then sip slowly and enjoy.