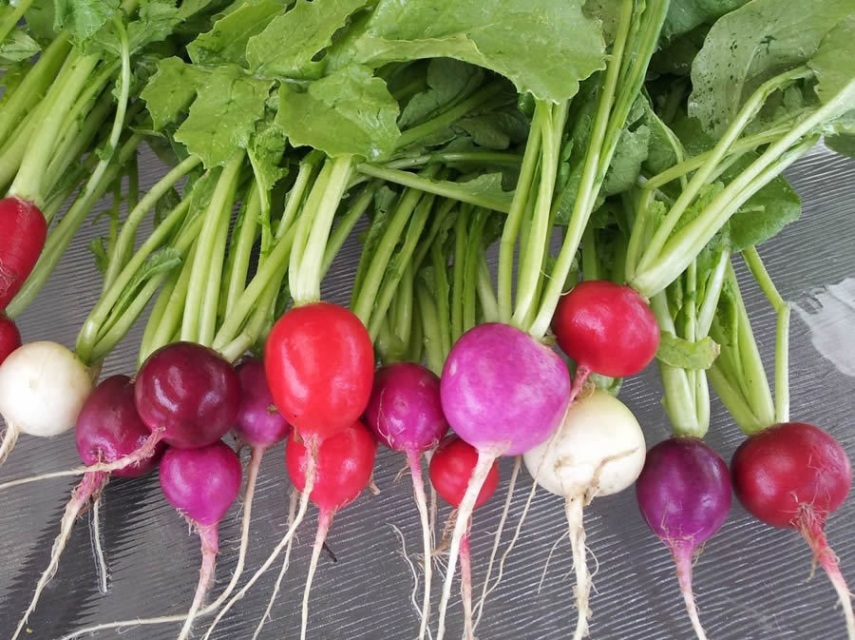 This week a client asked me if eating radishes was good for you.  She loves them, but hadn't heard much about their health benefits.  Come to find out, they're loaded with nutrients.  Radishes provide folate, fiber, riboflavin, and potassium, as well as good amounts of copper, vitamin B6, magnesium, manganese, and calcium.  And don't forget about the leaves!  They are full of vitamin C as well as other vital nutrients.   Try this salad for a colorful side dish or add cooked chicken or beans to make it a meal.
 Radish, Cucumber and Yellow Pepper Salad
Ingredients:
2 bunch radishes, quartered (save the leaves)
2 bunch radish leaves, chopped
2 cucumbers, chopped into small bite-sized pieces
2 yellow bell peppers, chopped into small bite-sized pieces
1 can medium or large black olives
1 TBS lemon juice
½ cup olive oil
Feta cheese
Directions: 
Combine all ingredients, except feta cheese, in a large bowl.  Mix well.  Top with feta cheese and enjoy!