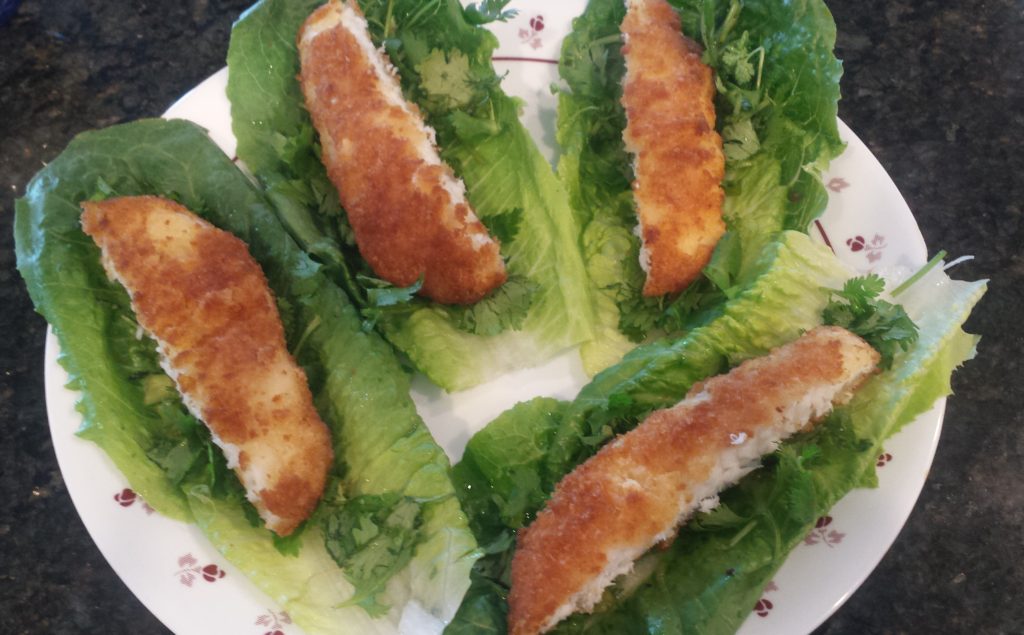 These wraps are delicious and very easy to make and using Romaine leaves as wraps helps keep the carbs on the lower side.  I used tilapia, but any kind of fish will do.    You could bread it yourself, but to save time I purchased it ready to go!  Top the wraps with your choice of veggies and condiments. 
Super-Easy Fish Taco Wraps
Ingredients:
Panko Breaded Talapia (available at most stores in the freezer section).
Romaine Lettuce Leaves
Cilantro
Salsa
Shredded Cheese
Lemon or Lime Juice
Avocado, sliced
Directions:
Bake talapia according to package directions, about 20-25 minutes.  In the meantime, wash the lettuce leaves and set out to dry. 
When tilapia is done, cut into strips (halves or thirds) and assemble into wraps, using toppings of your choice.