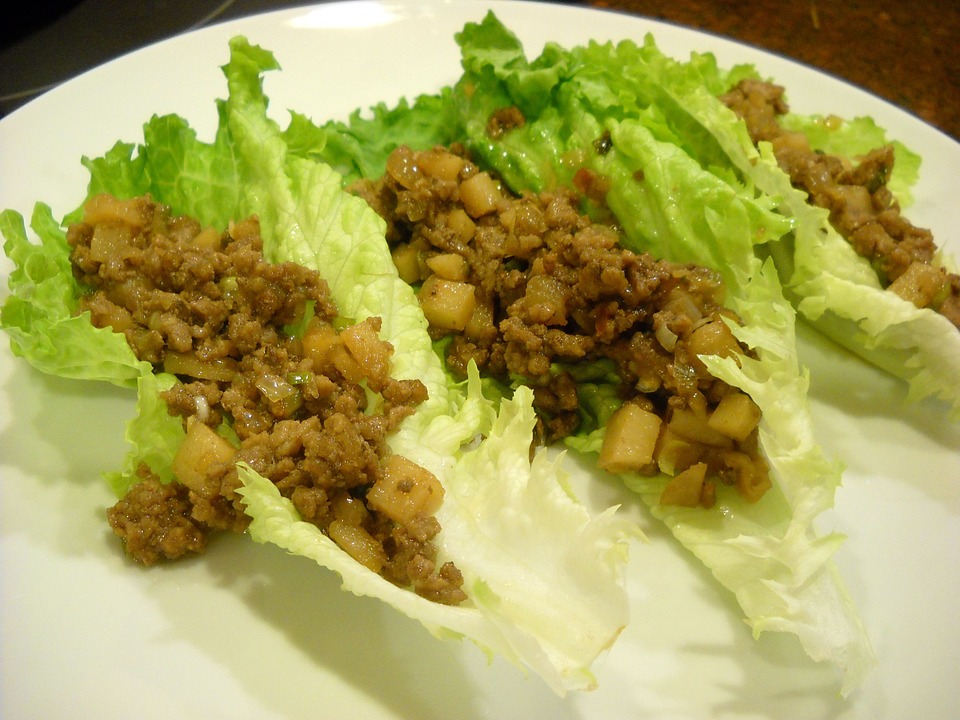 Ground turkey makes this wrap even lighter and the bell peppers add lots of color.  Wrap it up in a Romaine leaf or a tortilla – your choice!
Turkey Burger & Black Bean Wraps
Ingredients:
1 pound lean turkey burger
1 can black beans, drained and rinsed
1 yellow and 1 red bell pepper, chopped
½ onion, finely chopped
1 TBS olive oil or coconut oil
1 avocado, sliced
Ingredients for Dressing:
1 TBS apple cider vinegar
1 TBS olive oil
1 tsp cumin
1 tsp chili powder
Directions:
Cook turkey burger, peppers, and onions in large skillet, with the olive oil, until turkey is fully cooked, about 10 minutes.  Add beans and continue to heat on low until all ingredients are warm.   Set aside.
Combine ingredients for dressing and add to the turkey mixture.  Mix well.
Place ¼ to ½ cup of this mixture in the Romaine leaf or tortilla, add avocado slices, and enjoy!