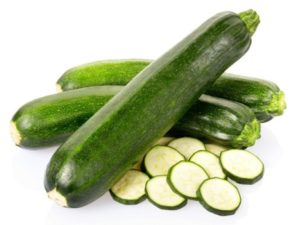 This works great as a veggie side dish or a holiday appetizer!  Easy to make, low in carbs, and healthy!
Zucchini Chips
Ingredients:
4 medium zucchini, washed well and sliced about 1/8 inch thick
3 tsp olive oil, divided
Salt and pepper (or other seasoning) to taste
Directions:
Preheat oven to 230-250 degrees.
Lay the sliced zucchini out on paper towels for about 20 minutes, to soak up moisture.  Pat dry with additional paper towels.
In a large bowl, lightly toss the zucchini with 2 tsp of the olive oil.
Spread zucchini on baking sheet that has been coated with the remaining 1 tsp of olive oil. 
Sprinkle with salt and pepper or seasoning of your choice.
Bake for about 2 ½ hours or until crisp.