4 WEEKS TO FAT LOSS – STOP CRAVINGS NOW!
This is a remarkable course that really works to curb your cravings and emotional eating.
How do we know?
Because we've been there, done that,  AND kept the weight off!
We know this class will make a difference in your life!
You've heard of comfort foods, but do you know the REAL reasons you crave them? What causes you to reach for the crackers, peanut butter, cake, cookies, popcorn, soda and chocolate – when you're not even hungry?!
The reasons are all in your head!
When you indulge in comfort foods, all those carbs end up as blood sugar.

These extra sugars in your blood triggers your pancreas to make extra insulin.

This combination causes your brain to release serotonin – one of the "feel good" hormones – and you end up feeling happy and calm . . .
In this course, you'll learn vital information about 
How carbs hijack your brain chemistry, leaving you wanting more and more!

Exactly how sugars get stored as belly fat (and what you can do about that!)

How stress and your emotions drive you to the fridge or pantry looking for "something" – even when you're not hungry!
By the end of the course, you'll be able to recognize what you're really craving and know how to use powerful tools to curb those cravings. Imagine permanent weight release without the constant battle!
Check out the video below to learn more about one of the techniques we teach from Coach Karen and then follow along for a mini-session with this amazing tool!
Here's What Our Clients Are Saying:
"It worked! I released weight, lost a pant size and feel so much better! I can go to the movies and actually watch the movie not eat a tub of popcorn! Thanks!"    
"My weight loss surgeon said I would never eat sugar again. Well, I did eat sugar, almost as much as before I had the surgery. It kept me from my goal weight and in a cycle of shame. I needed help. These coaches understood my struggle, taught me some amazing tools –  and now  I am free of my sugar cravings!"
"I had never heard of tapping before this course, but thought I would give it a try. I can't imagine my life without it now. It helps in all kinds of situations. The tapping keeps me on track emotionally – with my food and with my goals. It's such a perfect tool! I'm finally releasing weight again."
Your Coaches Story:
We get it. We have been where you are. 
Coach Mary's Story
Thanks to the tools I learned from Karen Donaldson, sugar is no longer calling my name. In fact, sugar is off of my "gotta have" list and I feel great! To be honest, weight loss surgery wasn't enough–it did a lot but didn't get me to where I wanted to be.
Working with Karen I came to realize that dealing with the emotional side of eating was the missing piece of my weight loss puzzle. After struggling with those last 20 lbs–I finally released them. I use these tools every day and keep the cravings away!
Coach Karen's Story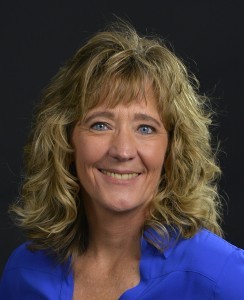 I'm just like the majority of the women I work with – I could be "good" for a few days or even a few weeks – but then the cravings and self-sabotage kicked in.  I can't tell you how many nights I would find myself planted on the couch binging on a big bowl of popcorn, followed by chocolate, followed by chips, and so on.  It was humiliating and embarrassing and I didn't want anyone to witness what I was doing. To make matters worse, I felt like a fraud. How could I possibly help my clients with their eating issues when I couldn't even help myself.
As a registered dietitian I can tell you exactly what you need to eat to lose weight, decrease your cholesterol, and lower your blood sugars . . . I have the science and the degrees to back it up! But having the knowledge isn't enough. I finally had success when I added a vital element into the mix – how to deal with our cravings and emotional eating.  I spent years researching what's really going on in our heads – and in our hearts – and I found the what I'd been missing all those years. Using the tools I teach in this course, I permanently released my excess weight and kept it off for over 7 years.
What You Get
"I Know What I'm Supposed To Do, So Why Can't I Do It?" – 3-part video series
> How carbs create belly fat
> How carbs hijack your brain chemistry and leave you wanting more
> The stress response and belly fat
4 Live Coaching Calls
We know the content of this course is amazing, but we also know there is nothing better than the human connection to keep you inspired and motivated. Each week you'll have access to our live coaching calls where we'll answer your questions, do some tapping on cravings, and whatever else it takes to help you be successful!
Tapping on Cravings – Breaking the Sugar Seduction  Training Webinar
Morning Meditation to Supercharge Your Weight Release
Start your day motivated and inspired! This meditation is set to music specifically designed to bring about desirable changes in your brain waves to make your meditation even more powerful.
Evening Meditation for Weight Release and Sleep
Use this evening visualization to continue your weight release journey as you rest and rejuvenate your body. Set to music designed to bring about a deep sense of relaxation, this meditation will help you release the stressors of the day and promote good sleep. You can download and keep this forever!
Weight Loss Meditations to Balance Your Emotion Centers
Our emotions play a huge role when it comes to our weight. If you're using food to feel grounded and safe, to fill a void in your heart, or to stuff your feelings, you'll love this series. Each one features EFT tapping, meditation, visualization, and affirmations to align and balance the seven main emotions centers in your body.  Yours to download and keep forever!
Menus and Recipes That Really Work
We know one of the hardest parts of releasing weight can be knowing what to eat! If you've had weight loss surgery, we know you're going to love our Bari-Friendly Detox. And our Family-Friendly Sugar Detox is just what you need to nourish your body with foods that serve you for your highest and best good.
Food and Emotion Journal
This is more than just writing down what you eat! Get in touch with what is really at the core of your cravings and emotional eating and then use the tapping scripts to start the healing process. Journaling has been scientifically proven to be one of the most useful tools in long-term weight release.
Support and Community
You're not in this alone! You'll be a part of our private Facebook group where you can connect with like-minded people who understand you and are cheering you on. There is SO much power in the energy of a group whose focus is healing in transformation. We're excited to have you be a part of this! You will love it!
What is the investment for results that are priceless?  If purchased separately, the total for the coaching, training, and tools is $899. 
Summer Program price only $297  if paid in full or you can make 4 payments of $78 each ($312) total
Results That Are Priceless:
> "Reset" your brain to avoid cravings
> Knowing what makes you eat when you are not hungry
> Real Weight Release–not another "diet"
> Tools to heal the REAL issues behind your cravings
> Final victory over the battle with food
> Calming the chaos in your brain – Peace of Mind!
> Your own community of like-minded folks —ending isolation, shame and loneliness
> A team of health professionals dedicated to your success
> A summer of FUN, not sitting on the sidelines
If not now, when?  Here's what other participants had to say. 
"I wasn't quite sure what to expect from an online course–but wow, it was easy, really good and really helpful. I feel so much better–like a big weight is off my shoulders. I feel like the me I always wanted to be is coming into view."
"After working with Karen, I realized something astounding. I don't cope with the stressors of life with food anymore. I still have my same "stuff" (job stressors, family issues, and so on) but I don't use food to cope and that's what makes me really happy. I've lost 70 pounds (from 222 to 148 pounds) but I've gained so much more. I love myself. I like myself. I have self-esteem. I have peace. I am SO grateful to Karen for everything she's taught me. She truly transformed my life."
"I'm less than a year from my surgery, so still in the honeymoon phase, as my doctor calls it. I decided to learn to tap to extend the honeymoon forever. When I struggle around food, I tap and when I tap the struggle disappears like magic. I also notice the more I tap, the less often the struggles come up for me. I am still not sure how tapping works but really happy it does. I am now a member of the "100 Club" and I believe that tapping made that happen faster and easier for me"
"I love the tapping, not only does it calm me and make me feel better, it helps make the weight release easier and faster. I am down 4 lbs in the first week and the only thing that has changed is I tapped!"
"Loved you coaches, loved the work, loved my fellow classmates and loved the results–Karen and Mary–you rock!"
Buy now button
©2018. All rights reserved