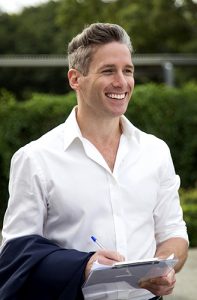 Glenn Mackintosh – Mindful Eating on Biggest Loser Australia and Why It's Important That We Know "We Can't Hate Ourselves Healthy!"
Glenn Mackintosh is the Founder and Principal Psychologist at Weight Management Psychology. He is a member of the Australian Psychological Society, a fellow of the Obesity Prevention and Treatment Society, and the Queensland representative for the APS Psychology of Eating, Weight, and Body-Image Interest Group. 
Glenn's research investigated psychological and social factors and weight management, and he has lectured in weight management psychology, health psychology, and sport and exercise psychology at the University of Queensland, Griffith University, and the Australian College of Applied Psychology.  He is working with Peta Stapleton of Bond University in Australia to bring mindful eating and EFT tapping for weight loss to the world
Click HERE to listen to my interview with Glenn Mackintosh.
To learn more about Glenn and Peta's Tapping for Weight Loss Program click HERE