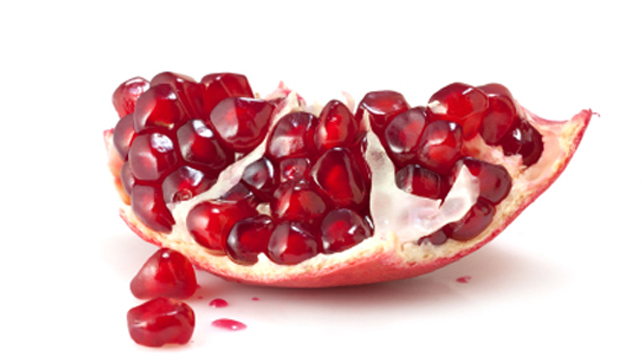 Pomegranates are one of today's "super foods" thanks to their amazingly high levels of antioxidants, vitamin C, potassium and fiber. 1/2 cup of the arils (seeds) has about 5 grams, effectively lowering the carb count. For a quick and easy meal, add 1/2 cup to breakfast, lunch, or dinner. 
Pomegranate ideas:
*Add 1/2 cup to 1 cup Greek vanilla yogurt for breakfast.  Stir in 2 TBS chia seeds and you've got a meal rich in fiber, protein, and healthy fats.
*Mix in 1/2 cup with your favorite green salad.  Add to spinach or arugula leaves to sweeten up the flavor.
*For a yummy and filling snack, top 1 slice of toast with 2 TBS peanut butter and 1/4 cup pomegranate arils. 
Fast, easy, and delicous!