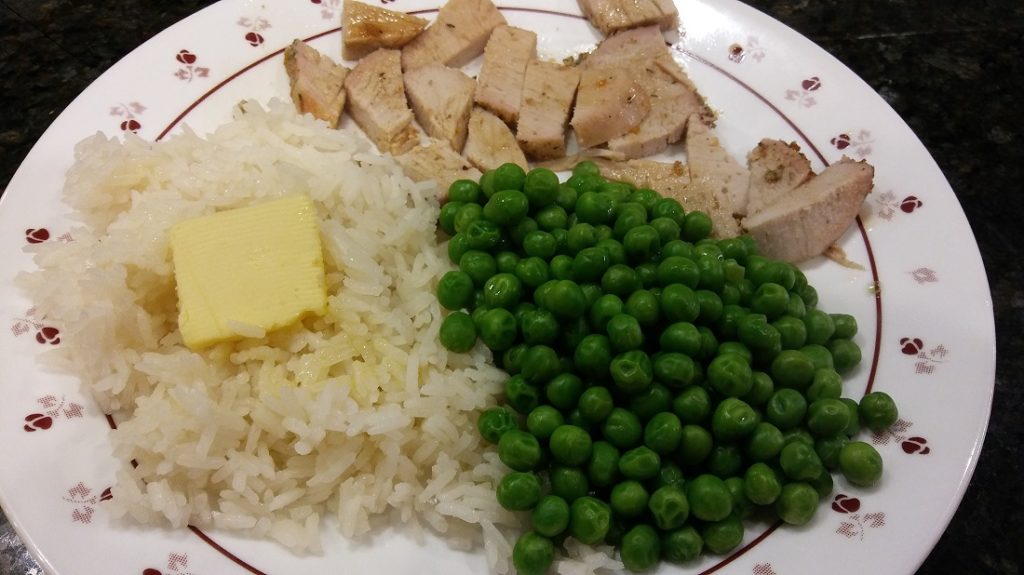 Dinner doesn't have to be complicated to be good.  Start with pre-seasoned pork tenderloins.  You can choose from lemon-garlic flavor, teriyaki, peppercorn, and more.  They often come two per package, so bake both of them so you'll have plenty for leftovers.  Add in some veggies and rice and you've got a meal that is sure to please most.  I used Thai Jasmine Rice and cooked it in vegetable  broth to add more flavor.  And if someone in the house doesn't like peas, just choose another veggie!
Pork Tenderloin with Rice and Peas
Ingredients
2, pre-seasoned pork tenderloins
3 cups Long Grain Thai Jasmine Rice
4.5 cups vegetable broth
1 bag frozen peas (or other veggies)
Directions
Bake tenderloins according to package directions.  They usually cook in about an hour. 
About 30 minutes before dinnertime, follow package directions and prep the rice.  It needs to simmer for about 20 minutes and sit for about 5 minutes before serving.
About 10 minutes before serving, prep the frozen veggies according to package directions.  Most of them take just a few minutes to heat on the stove.
Serve and enjoy!