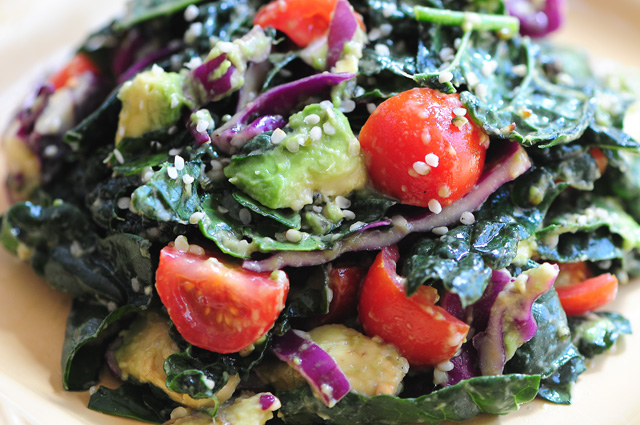 Convenient Superfood Salad Recipe
This recipe is EXTREMELY easy and fast and VERY healthy. Look for the superfoods salad at your local deli.  It usually contains kale, tomatoes, grapes, and purple onions.  Add some protein and fat and you've got a complete meal.
Ingredients:
 1-2 pounds superfood salad mix
1 rotisserie chicken, chopped into bite-sized pieces
1 avocado, chopped into bite-sized pieces
Combine all ingredients in a large bowl and mix well.  Super delicious, nutritious, and fast!