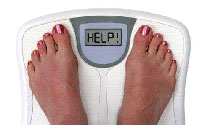 Our Weight Loss Solutions Program is the most personalized comprehensive program you'll find and features:
Personal Weight Loss Coaches – for weekly weigh-ins and goal setting.
Unlimited exercise – beginning, intermediate, and advanced levels.
Weekly menus including recipes – with ideas for yourself or the entire family.
Fast food and convenience options – for busy people with busy lives!
Friendly and helpful support – if we don't see you, we call you. We want you to be successful.
Call our office at (208) 233-0593 to schedule your consult!